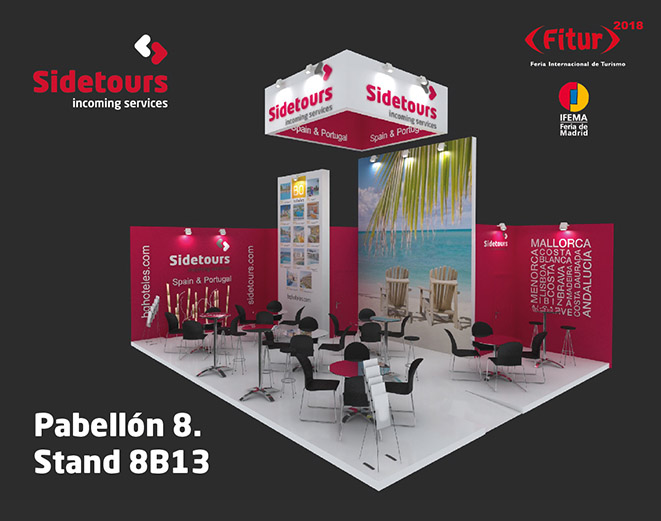 16 | 01 | 2018
Sidetours Incoming Services at FITUR 2018 (Madrid)
Sidetours Incoming Services will be in FITUR 2018 with a stand of 60 m2. The exhibition space contracted by our company is located in the Pavilion 8 of IFEMA in Madrid (STAND 8B13).
The presence of Sidetours Incoming Services is one of the main actions that the company develops throughout the year as one of the main receptive agencies specializing in Spain and Portugal.
The attention in our stand of the international Tourism Trade Fair of Madrid is completed with the displacement of 25 people among technicians, key account managers and assistants so that our clients and visitors are attended at all times.
So this year I'll see you at the Sidetours exhibition stand at FITUR! (Pavilion 8. Stand 8B13)