Your
DMC

in Spain and Portugal
All services at destination
Sidetours Incoming Services provides end-to-end services as a Destination Management Company (DMC) in Spain and Portugal through its network of branches.
To make sure that everything runs like clockwork, we provide our entire logistics structure to achieve your every goal.
All services
Vast destination knowledge in a single DMC
Partnerships that make us even greater
Thanks to its partners, Sidetours broadens its structure and service potential, providing the guarantee and quality of one of the leading inbound agencies in Spain and Portugal. All the products and services of these partners are available for you. The perfect partners to make your customers' holiday experience even better.

BQ HOTELS
Our accommodation partner with fourteen 3-star and 4-star hotels located in Mallorca, Andalusia and Santo Domingo. BQ Hotels offers quality hotels, all completely refurbished with a modern and functional decor, at an unbeatable price. Phone: (+34) 902 57 06 47 www.bqhoteles.com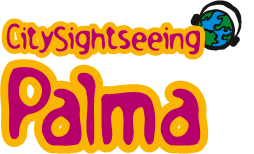 PALMA CITY SIGHTSEEING
Sidetours is a partner of Palma City Sightseeing, the major tour bus multinational operating all over the world. Hop on the red bus and see all the sights of Palma in one go or jump off at points of interest. Bookings and information: www.city-ss.es/es/palma-de-mallorca

MARBESOL RENT A CAR
Our car rental partner has its own fleet of 1,300 vehicles of all categories that are constantly being renewed. Marbesol specialises in renting high-end and automatic cars, with offices at Málaga Airport and in Marbella providing coverage along the whole Costa del Sol. Phone: (+34) 952 23 49 16 www.marbesol.com