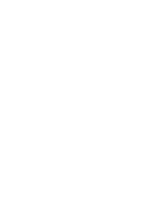 Sidetours Incoming Services develops the best IT solutions and provides operators and agencies with all our products.
We have powerful and bespoke technological tools designed to optimise tourism management: SideRes, XML Integrations, ExtraNet, EBooking, Channel Manager and E-Invoicing.
B2B technological solutions for your agency.
On our professional platform SideRes you'll find ready-to-sell tourism experiences in just one click.
All our experience and expertise available to you on this powerful B2B online platform for the management and sale of all our products and services.
Integrations on your website with Sidetours products.
XML integration means that you can offer the full range of Sidetours products on your website and under your corporate branding.
A whole host of products and services ready to offer. You'll have access to all booking and availability details in real time whenever and wherever you want.
Automate and manage your bookings.
We have web services designed for hotels. Download bookings and integrate them directly into your PMS.
Our solution helps you enter bookings into your system and manage room occupancy.
An end-to-end real-time solution for hotels.
Web portal for hotels where you can manage property details, rates, room allocations, sales downtimes, deals, options available, etc.
View and manage your bookings in real time.
Channel Manager, the effective automatic management solution.
If you're a hotel, connect with Sidetours through your Channel Manager and effectively and automatically manage your rates, room allotments, etc.
In addition to receiving our booking, you'll have direct contact with more than twenty Channel Managers.
Integrations on your website with Sidetours products.
We make it easy for you to manage your collections and payments using e-invoicing.
Check your invoices from our portal and download them instantly or automatically integrate them into your system to have all your documents available in just one click.
Product localisation
Real-time availability
Make bookings
Manage current bookings
Check hotel features and services
Check rates
With the development of XML programming and B2B platforms, you have the full potential of Sidetours as part of your company
Sidetours support
We have our own team of highly specialised IT technicians and programmers dedicated exclusively to developing our applications.
This ensures the best technical and commercial support to launch your own tourism product marketing platform.
Complete our registration form and our sales department will contact you with all the details, functioning and conditions of the service.
Enter now to see all our technology solutions